"I am a robot girl, coming alive when I make music."
Singer/songwriter Tini Bot has a diverse repertoire of songs. Her lyrics focus on political issues such as anti-fascism, and sea rescue missions but also include a range of personal stories. In recent years, she has played various concerts, including support for Tarq Bowen and ANSA Sauermann.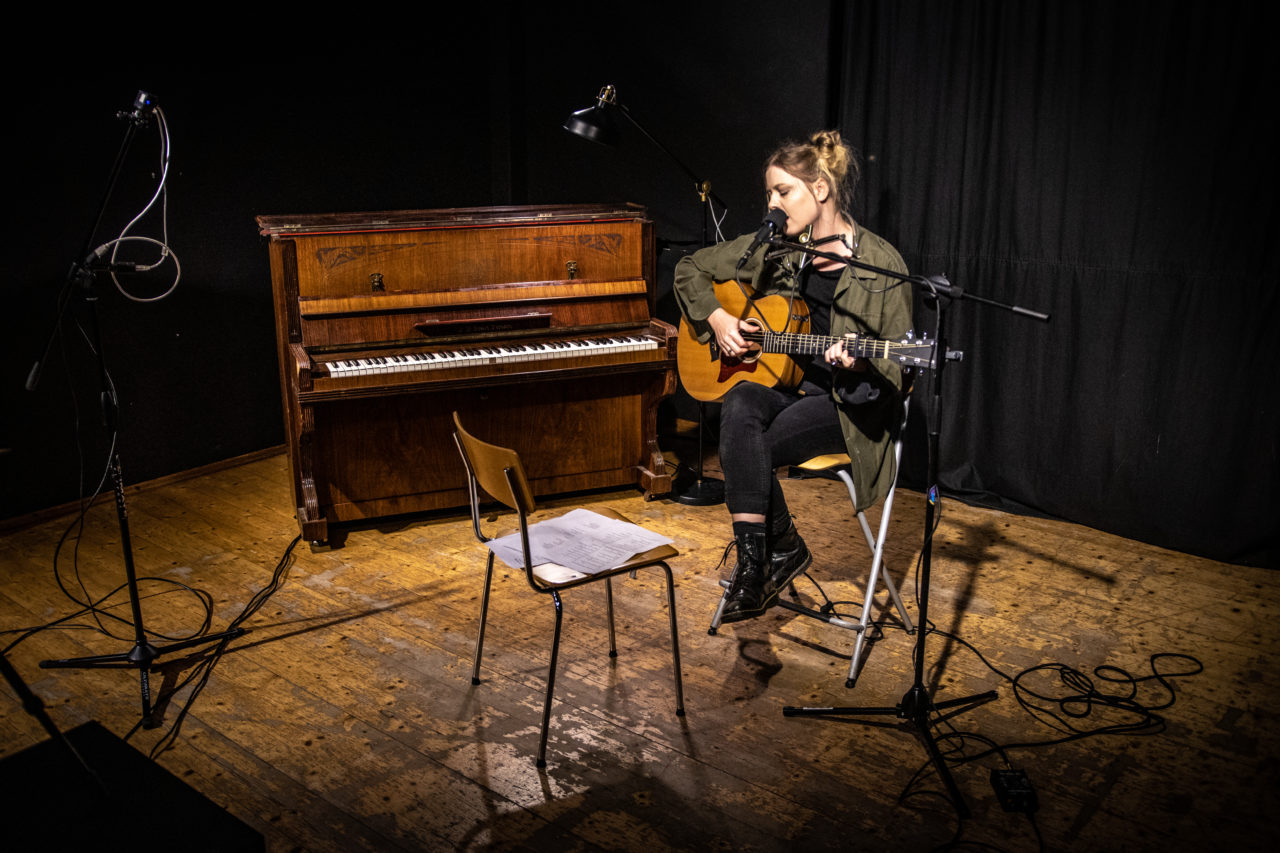 Photo Credit: Dave Mante
Her idols are English singer-songwriters like Patti Smith, PJ Harvey, Stevie Nicks, Nick Cave, Leonard Cohen, Bob Dylan, and Jack White as well as German singer-songwriters such as Rio Reiser, Nina Hagen, and Gerhard Gundermann.
More information on past events at the archive.