"I am a robot girl, coming alive when I make music."
The Northern German singer/songwriter Tini Bot has lived in Dresden since 2012 and writes songs about the good and bad aspects of life and love, about longing and wanderlust. Her lyrics also focus on political issues such as anti-fascism, sea rescue rights, or the issue of people without a home. In recent years, she has played various concerts, including as support for Tarq Bowen and ANSA Sauermann. Her first EP will be released next year (2023).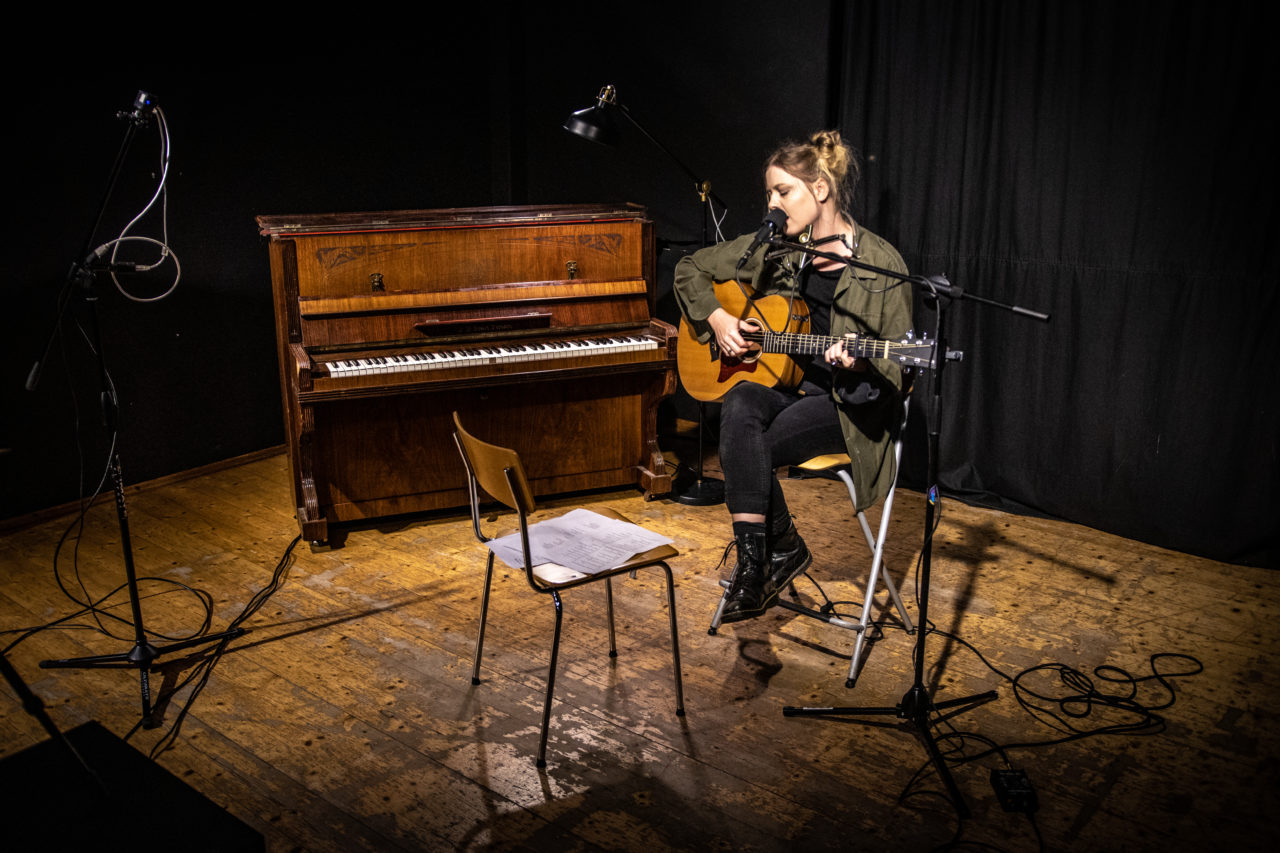 Photo Credit: Dave Mante
Her idols are English singer-songwriters like Patti Smith, PJ Harvey, Stevie Nicks, Nick Cave, Leonard Cohen, Bob Dylan, and Jack White as well as German singer-songwriters such as Rio Reiser, Nina Hagen, and Gerhard Gundermann.
More information on past events at the archive.